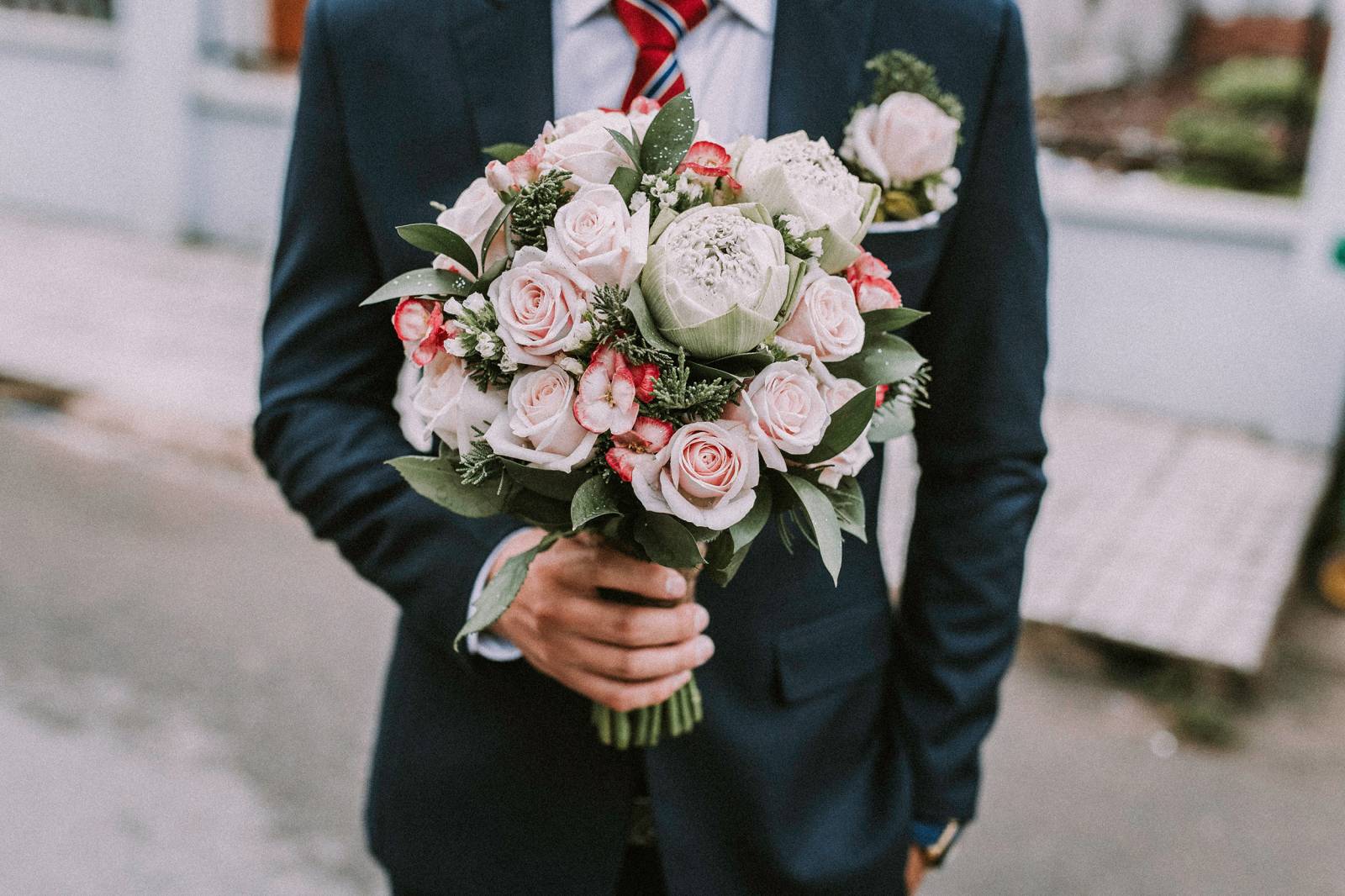 When getting married, it is normal to feel a little nervous. Planning, paying, and arranging for all of the services and items you will use to ensure everything is taken care of can be stressful, to say the least. However, despite all of this planning, the bride and groom do have a personal responsibility to make this union as perfect for them as possible. After all, if the day isn't used to celebrate and honor the person you're marrying, what is the wedding for in the first place?
As a groom, you need to present the best of yourself. Not only so your wedding can go smoothly, but so you can feel confident and at ease on your wedding day. Your partner and their family are certainly there because they think you are wonderful, and so it's important to consider the following methods of being and presenting your best self:
Dress To Impress
If there's ever a day you need to dress to impress, it's your wedding day. Of course, you can just purchase something given to you by the bride to fit her dress, but it might be that you feel more personally responsible and autonomous if you try to consider how you'd like to dress. What kind of cool tie knots are you to use? How might you want to respect your ancestry? What kind of button-down suit would you like to wear? If your husband or wife are hoping to break convention, how might you mirror that in your own way? How cohesive might you consider your outfit with the requirements you have placed on the bridal train and collective of page boys? Dressing to impress is important, so learning the terminology of suit cuts, meeting with a knowledgeable tailor and understanding convention (even if you're to break it,) can help you make a much more informed decision from top to bottom.
Practice Public Speaking
You might not give a massive speech at your wedding. That's usually the job of the best man. However, you will need to speak when in the midst of your ceremonies, to recite your vows and to give a speech of love to your husband or wife. This means that if you usually choke up, or find it very hard to express how you feel confidently, that finding a means to confidently talk about your feelings and wishes might be informed by practicing public speaking. You might ask your boss for an opportunity, attend a training group, or simply practice before your close friends and members of the family. This can help you save yourself on your wedding day, lest you end up in this situation.
The Plan
While your wedding day is all about the lucky couple, it's important for them to know the pace of the day. The groom should keep in mind the necessity for how the day is going to progress, so they can be prompt, lead people in the right direction, and ensure that the day continues its pace. You might not conduct the schedule on the day, but pre-arranging matters and knowing how the pace of the day should go can help you develop your best emphasis from top to bottom.
With these tips, your wedding day should go without a hitch. We wish you the best of luck!