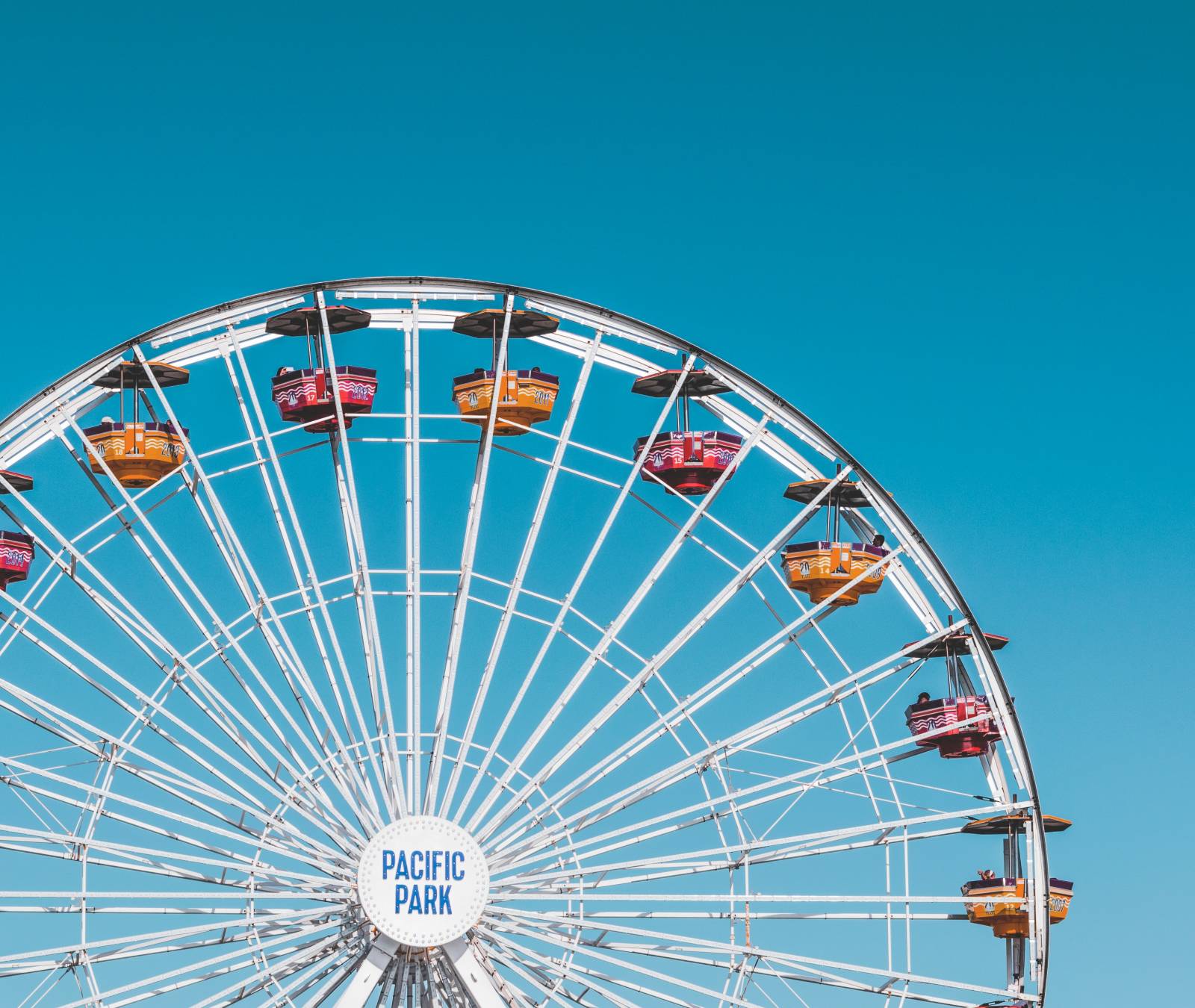 A wedding is a display of commitment between two people for the rest of their lives. But the reception, at the heart of it all, is a party with your family and friends. It's a shared experience with everybody who matters to you. You've said your vows and nailed the important part of the day, but now it's time to have fun. Still, you might've put so much thought into planning the main ceremony that you've not necessarily tried to make the reception mind-blowingly special. Well, if you take on board the ideas mentioned in this guide then you'll definitely be able to put together a unique wedding reception for all of your guests.
Create an outdoor fairground.
That might sound a little ambitious, but you don't have to find a venue with a rollercoaster. Think on a smaller scale. You could get some classic fairground games for an outdoor venue, such as duck shooting (not real ducks, of course) or a tin can knockdown. You could also get some cotton candy machines and food stalls selling all the delicious snacks (both savory and sweet) that you'd get at a typical fairground. The point is that you're trying to create a fun atmosphere for both children and adults. Let's be honest, none of us ever really grow up. Even on your wedding day, you can show that you're in touch with your childish side. And it'll certainly help to set your wedding apart from other receptions people might have attended. You want your reception to be a unique and memorable experience, so there should be something fun (on top of dancing and drinking) for people to do.
Surprise your guests.
One of the best ways to make your wedding reception special is to find ways to exceed expectations. Everybody expects a wedding to be beautiful, but you might not necessarily surprise your guests if you opt for a traditional and straightforward wedding reception. That doesn't mean you should scratch the beautiful venue, the romantic music, or the cute couple's dance; it just means that you should be searching for ways to make your reception a little different.
You might want to consider requesting "no gifts, please." This is a new trend at weddings, and it might help to set your reception apart from the rest. It'll make your guests feel as if they're truly valued because you haven't just invited them to the wedding for an extra gift or more money. Additionally, you might want to reinforce this by surprising your guests with personalized name tags on their tables. If they're made from an aesthetically-pleasing material, such as wood, and come wrapped in a pretty bow then this will seem like more than a practical gesture to help people identify each other. You don't have surprise your guests in a grandiose manner; the little details can make a big difference when putting together your wedding reception.
Provide fun transportation.
One way to make your reception unique and exciting is to host it in a venue that's different to the one for your main wedding ceremony. That way, you'll have an excuse to provide a fun form of transportation for your guests. If it's a short drive away then you could hire some limos or vintage cars to transport everybody in style. Or you could be even more ambitious if your reception is going to take place on a beach or some other outdoor venue; you could hire hot air balloons to transport the happy couple to the reception. That would definitely be a wedding reception unlike any other. You just need to think outside the box if you want to make sure that your wedding isn't a typical affair.