Not long ago, a wedding cake was the centerpiece of any wedding feast. Though the importance of the cake has lessened, it's still something you want to get right. The cake will make up a huge part of the decoration on the day. Not to mention that you want it to look fantastic for those first cut pictures! We've created a wedding cake 101, to tell you everything you need to know about your caking needs!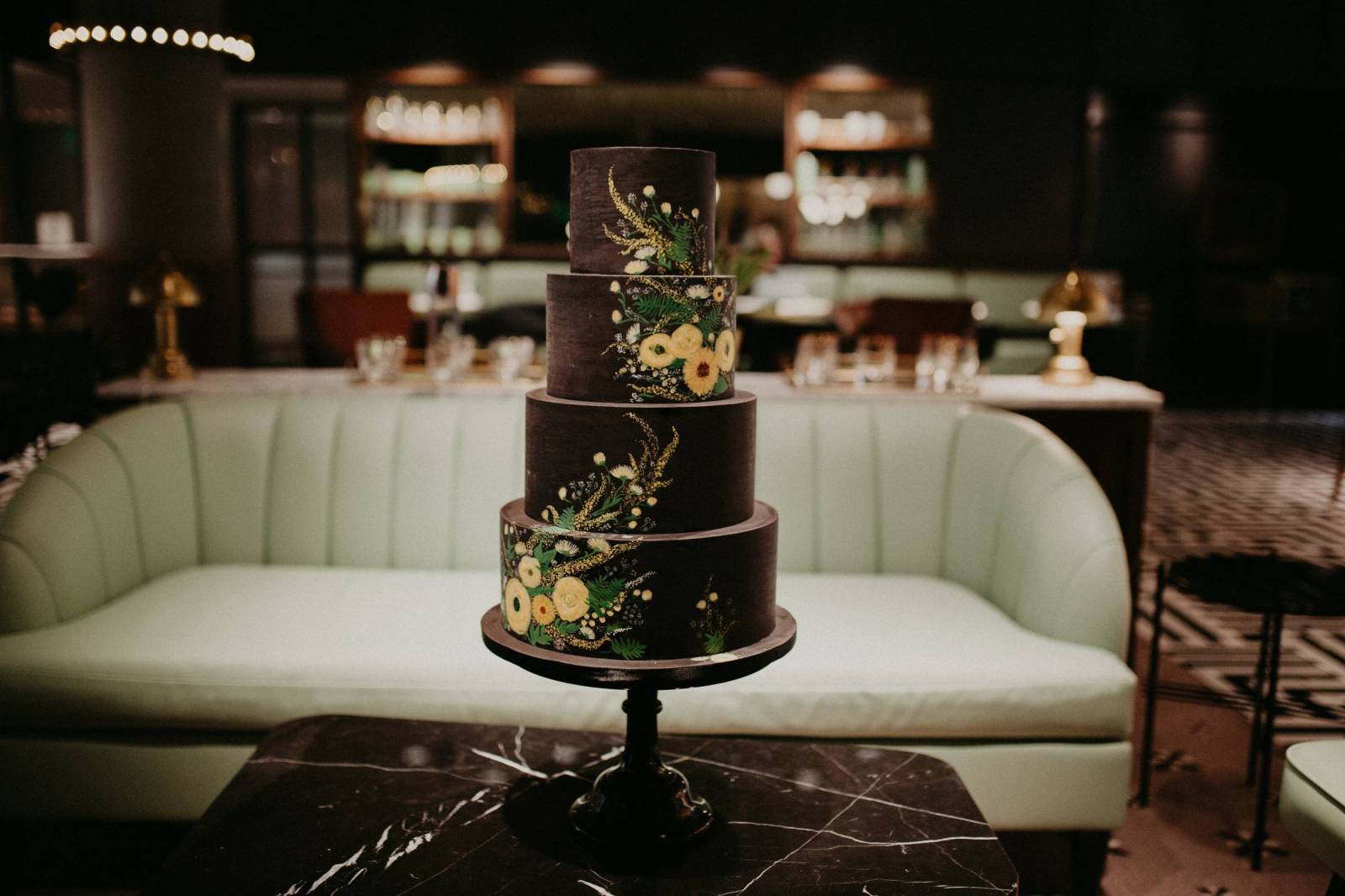 Choose a Bakery
The first decision you have to make is where to get your cake. Take your pick from the many cake makers out there. Get started with our local vendor guide for cake & dessert wedding vendors.
Decide on your Design
Once you've decided who will be making your cake, turn your attention to design. When considering what you want, keep in mind the decoration of the whole room. Your cake should match the style of everything else! Arrange a consultation with they bakery. The best part of a professional cake maker is that they have ideas of their own. Take some sketches or pictures that inspire you. Together, you should be able to design the cake of your dreams. Simple cakes can look fantastic when done well! You could even opt for a naked cake, which has been growing in popularity. And, don't forget to consider which cake stand you would like, too! The right stand will finish your cake off perfectly. Get inspired by our cake gallery page.
Choose Your Sponge
The decisions don't end there. You'll also have to consider which type of sponge you want. The wedding cake is traditionally fruitcake, but there's no need to stick to that. Take time to decide what your guests would like. If your cake has many tiers, choose a different sponge for each. Get creative. How does chocolate orange sound? You could go all out and opt for strawberry. That's sure to surprise your guests!