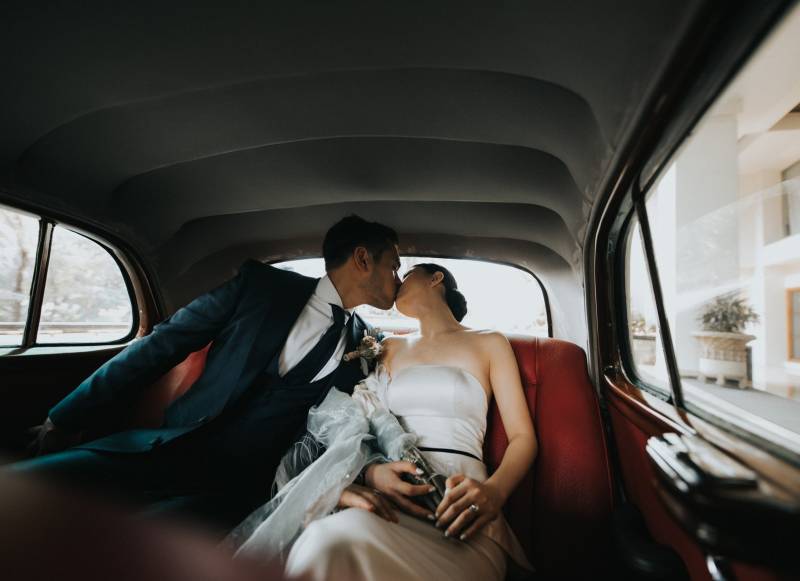 Transportation on your wedding day often gets overlooked. However, it's very important that you choose the right way of getting to and from the various destinations on your big day. Furthermore, you should think about how guests are getting to the venues as well, in case you need to provide extra transport for them.
Below, you will see some great wedding transport ideas that you can take inspiration from:
A Classic Chariot
If you really want to add a spot of timeless elegance to your wedding, then a chariot might be the perfect transport for you. This is best suited for taking you to the wedding ceremony, and then whisking you and your partner off to a different mode of transport that takes you to the reception. With a chariot, you get unrivalled beauty and a very traditional feel. Not a great idea if you don't like horses, but excellent if you do.
A Vintage Car
Instead of having a normal car take you to and from the wedding ceremony/reception, why don't you hire a classic vintage car instead? These cars look a lot more classy and just add an authentic touch to your wedding day. What's more, there are loads of iconic classic cars to choose from that are just perfect for weddings. The great thing about this option is that you can use it to take you to the ceremony, and then to the reception as well. Therefore, you only need to hire one mode of transport for the entire day.
A Wedding Bus
A bus is a good transport option when you want to take lots of people from one place to another. This makes it ideal for transporting your wedding party or small groups of guests in different buses. But, don't make it a boring old bus, get something like a party bus to set the scene. You can get big white buses that are filled with lights, a minibar, and many party extras on the inside. A really good idea to get everyone ready for the party on the way to the reception.
A Limo
Now, if you really want to arrive with class pouring from your wedding dress, then a limo is the perfect answer. You'll feel like royalty stepping out onto a red carpet as the wedding photographer's camera flashes at you. There's an element of privacy to the limo too which makes it a very suitable option for wedding days. Plus, it's big enough to carry a small wedding party, which at least sorts out some extra guests with transport.
The bottom line is that you have a wealth of choices at your disposal. Are you going to choose something that can transport multiple people, or will your guests have to think for themselves? Think about the type of wedding you're putting on and the overall theme of it. You might find that one particular transport option suits your theme perfectly, while others may seem out of place. It's entirely up to you, just ensure you make the right choice for your big day.