Q & A with the Bride, Whitney:
Why did you choose this town/location for your wedding?
We wanted to be close to Colorado Springs and we wanted an outdoor ceremony. Spruce Mountain Ranch fit what we wanted on paper, and when we went to look at it we just knew it was for us. Between the eagles reminding us of Trey's grandpa and the fact that the ceremony location was named Trey's Vista it was an easy decision.
What is your color palette?
Navy blue, peach, white
How are you personalizing your day? Describe any home-made DIY details:
Home-made Palisade peach jam that my mom and I made together, jars bought from Amazon, personalized stickers I made through Vistaprint, and tags "jam packed with love" from Etsy. DIY coaster seating chart (went to local breweries for several weekends leading up to the wedding to collect coasters from the local breweries) and table number picture frames matching the brewery on the coaster for each table. We also made our own corn hole boards - one had a Colorado flag on it (where we live now), and one was an Arizona board (where we are from). My father-in-law also made us an over-sized Jenga game, and an amazing cake stand out of a tree stump from their family cabin with our names in a heart.
What is your favorite ceremony memory?
Trey: "Seeing Whitney walk down the aisle - she looked so beautiful and happy." Whitney: "My favorite part of the ceremony was when Trey and I got so distracted looking at each other and smiling that we forgot to respond to our officiant!"
What family, cultural or other traditions did you follow?
I wore Trey's grandmother's 100+ year old necklace. It is tradition for all her granddaughters to wear it on their wedding day. I used my parent's cake topper, knife, and server from their wedding. My mother-in-law also had a personalized bouquet charm made for me that looked beautiful on my bouquet.
Describe the reception decor? What was your favorite detail?
When we were planning what we wanted our wedding to look like all we kept thinking was Colorado. We knew that most of our guests would be traveling from other states and we really wanted them to experience the Colorado we have fallen in love with. For us this meant being outdoors, amazing views, and of course beer. When picking flowers we wanted something other than traditional roses and wanted a little bit of a wildflower feel but a little more elegant than that and Karen (Garden Path Events) was able to design exactly what we wanted when we didn't even know what we wanted! We also knew we wanted the décor to match the venue and not take away from it since it was so gorgeous already. We went for rustic without crossing into country.I loved everything about our decor, the DIY picture frame table numbers featuring local breweries (and the matching coaster seating cards) was a personalized touch because Trey and I love to try new local breweries whenever we can. I also loved our cake stand that my father in law made for us and it now is featured in our home. I loved our Mr. and Mrs. Signs at our table that Trey's sister got for us, and we loved our chalkboard signs that his sister also took the time to write for us.
Most memorable moments ?
The first was my First Look with my dad. I am definitely a daddy's girl and being able to have that private moment with him meant so much to me. I have NEVER seen Trey dance like he did at our wedding. When we go out I have to drag him on the dance floor to just stand there, but at our wedding he lived on the dance floor and even played the air guitar. A moment on my wedding day I will never forget is when my photographer Mark Creery had to clasp the top of my dress for me because my mother and bridesmaids couldn't see it well enough to do it. Mark was such a trooper and saved the day!" Trey is way too shy to ever stand up in front of so many people and recite his own vows so we chose to write them in a card to each other which we read before the ceremony (without seeing each other).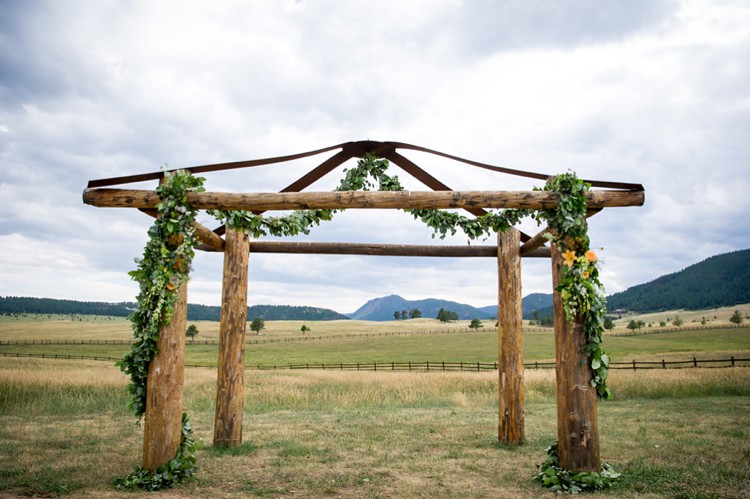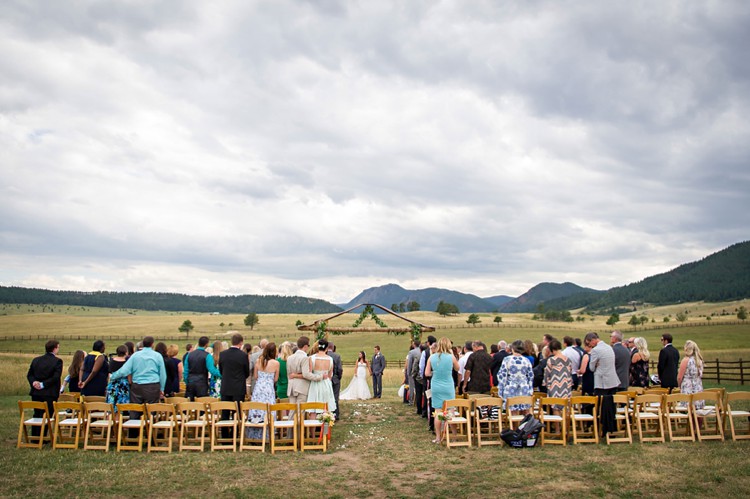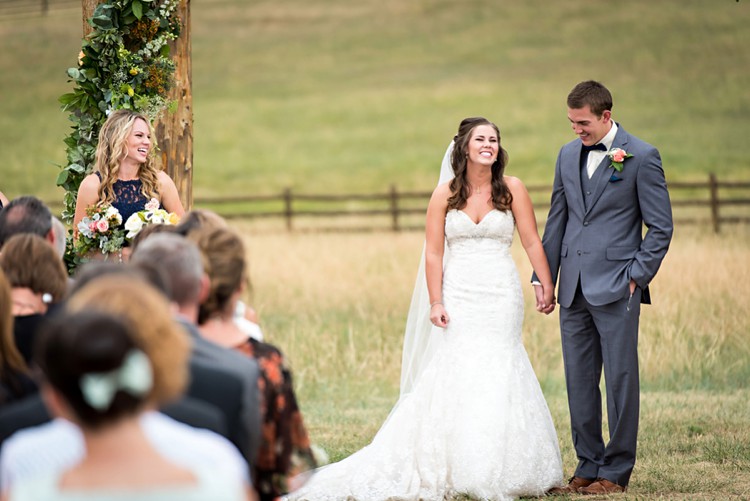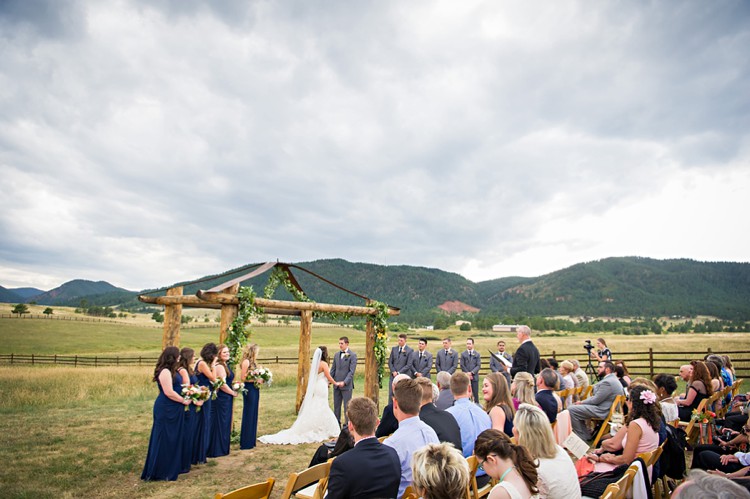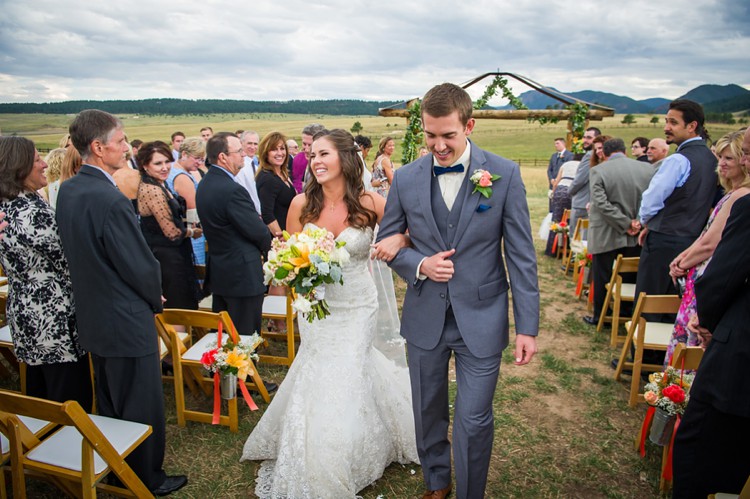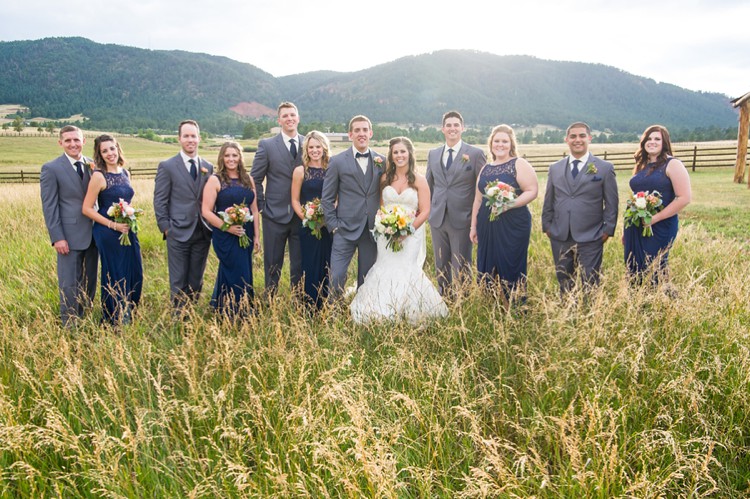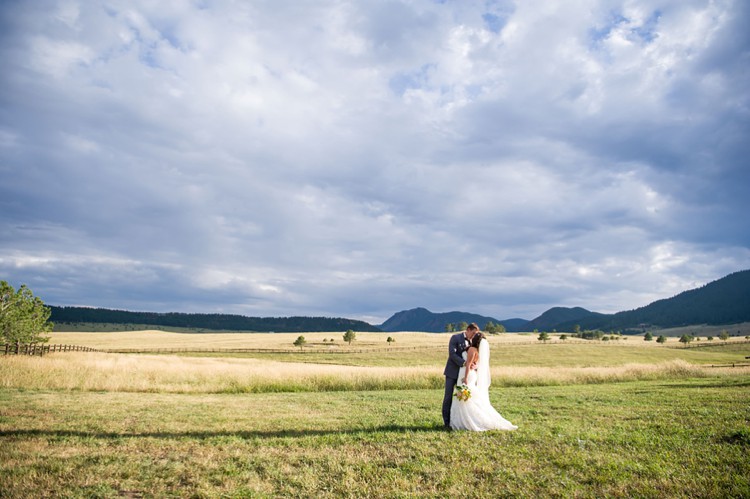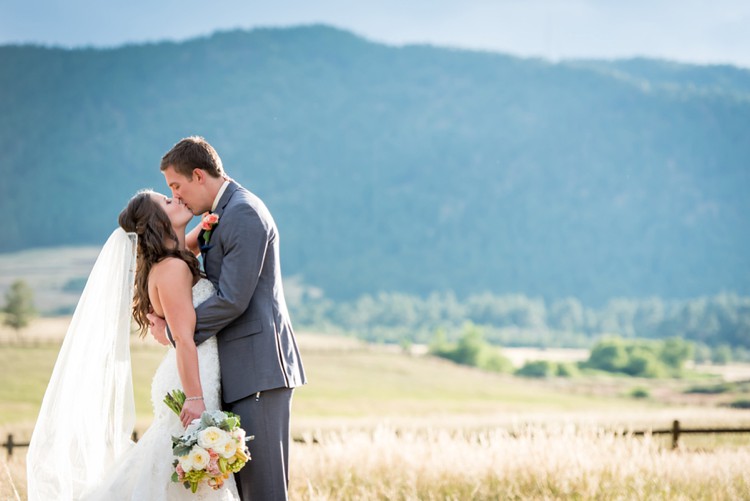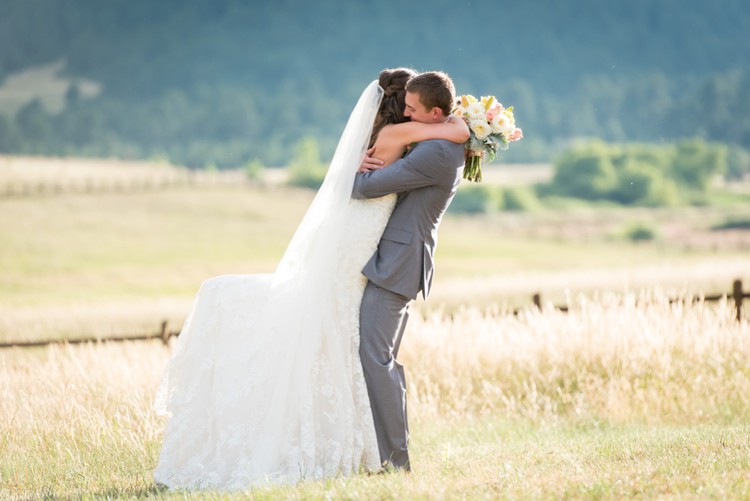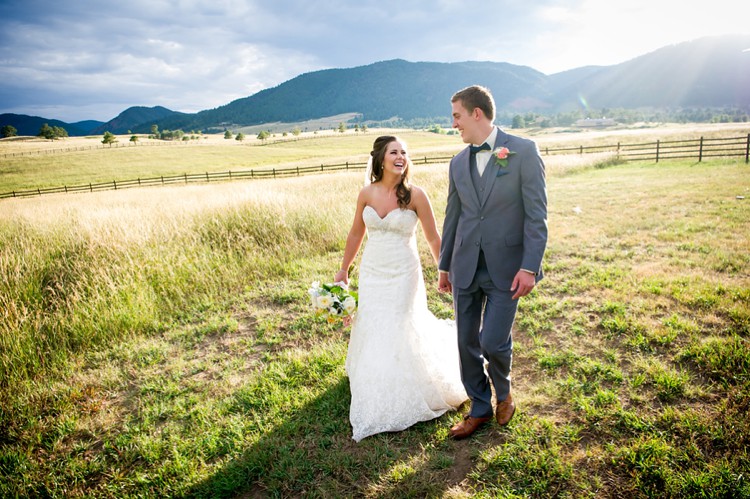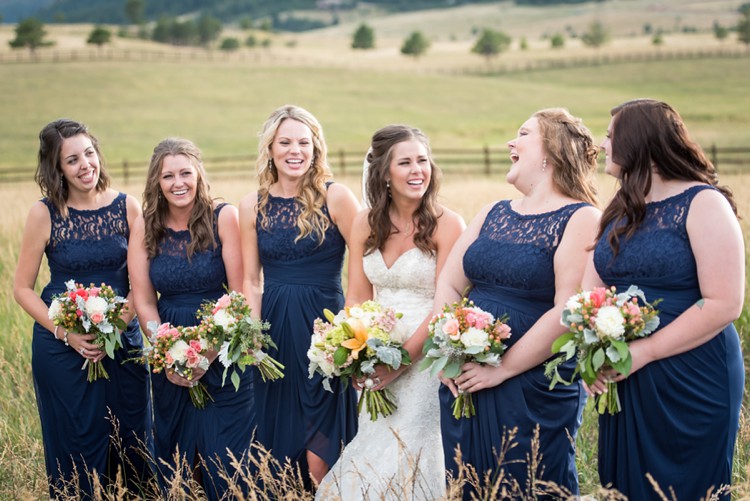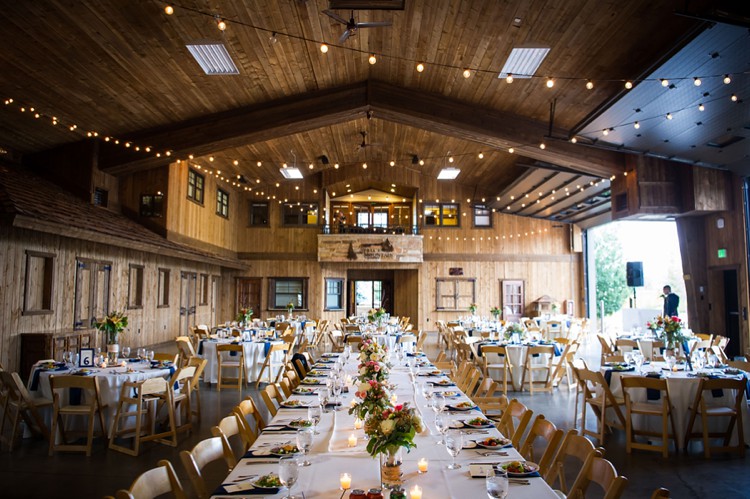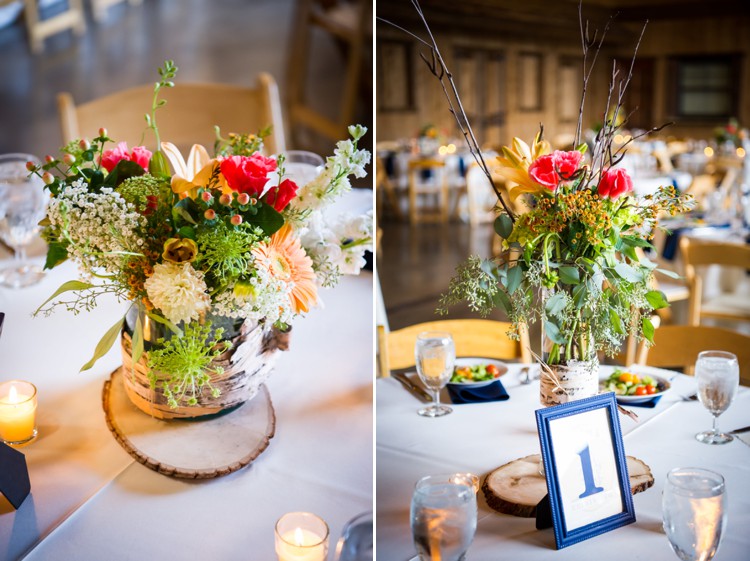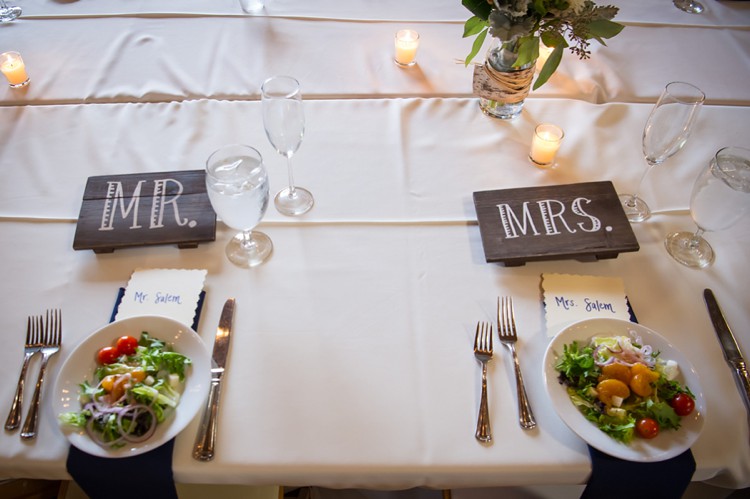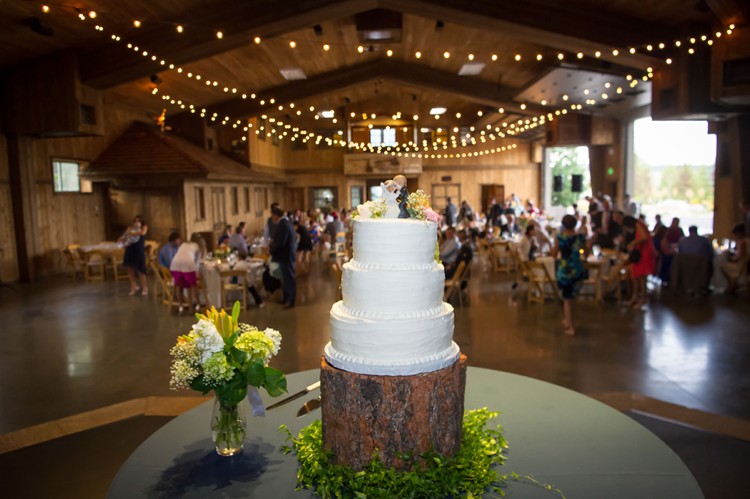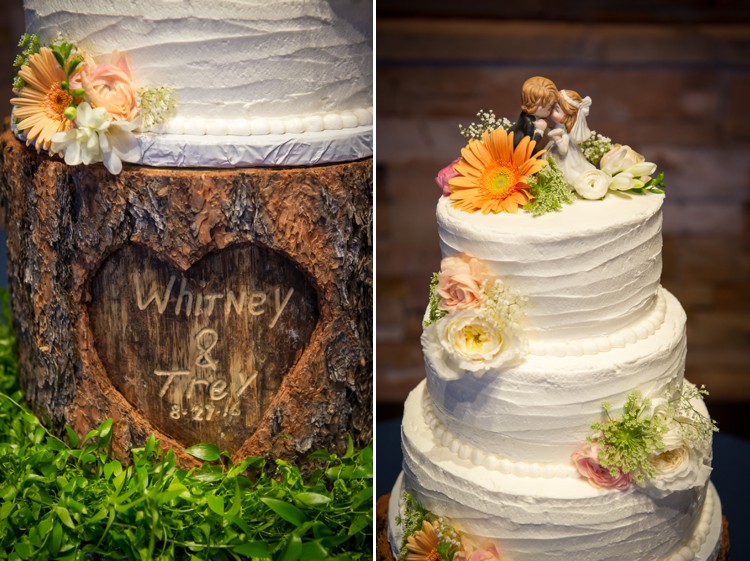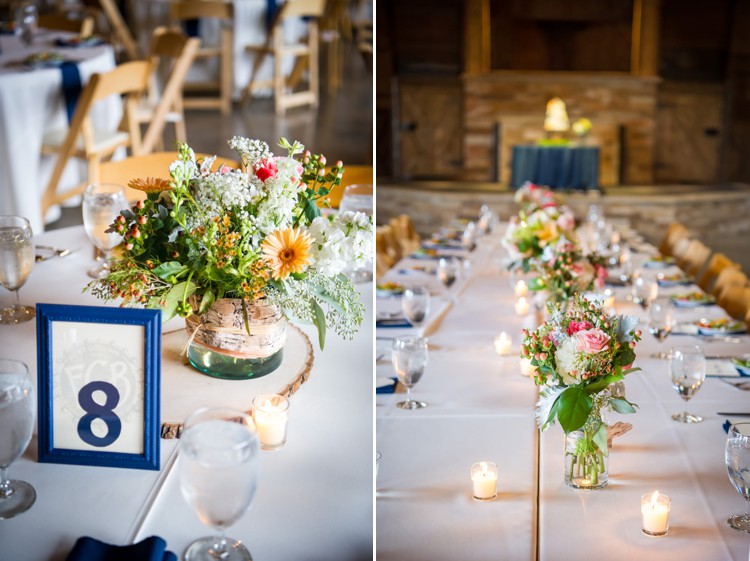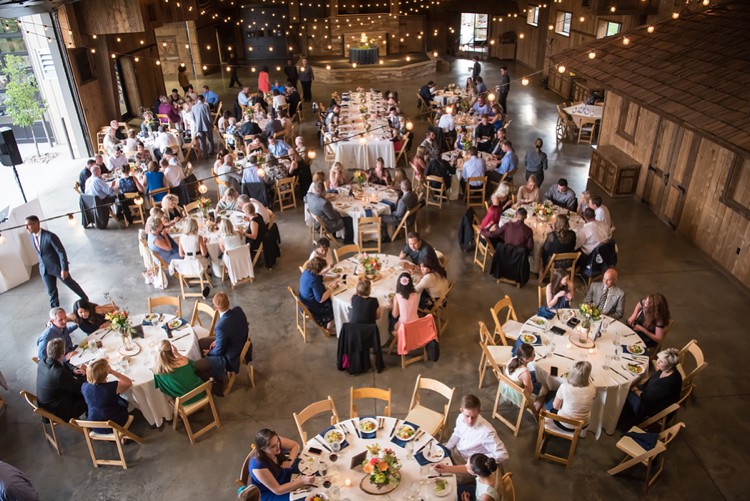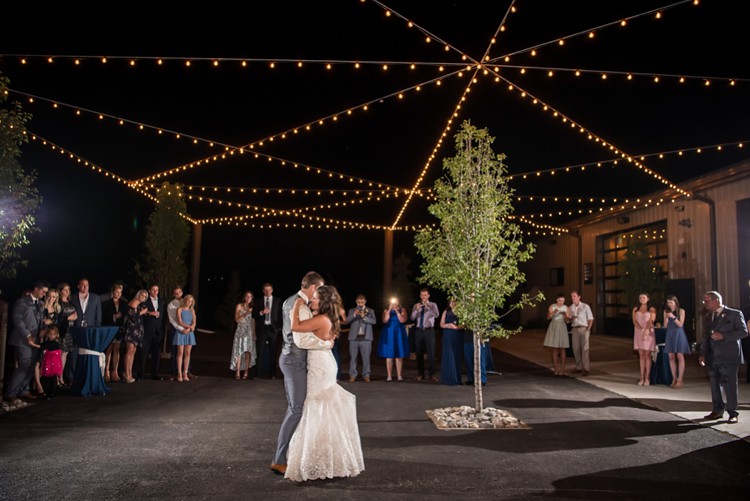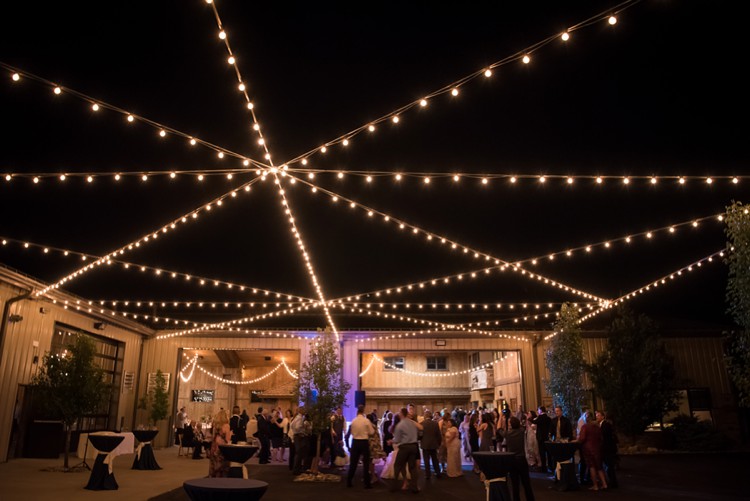 Photographer:
Mark Creery Photography
| Venue:
Spruce Mountain Guest Ranch
|Floral Designer:
the garden path co.
| Event Planner:
the garden path co.
| Caterer:
Buffalo Gals
| Invitation Designer:
CJ Kard
| Bridesmaid Dresses:
David's Bridal
| Officiant: keith horstman | Tuxedo and Mens Attire:
Men's Warehouse
| Dress Store:
Something New Boutique
| DJ: TH Entertainment – Tasos Hernandez | Cake artist: Buffalo Gals Bakery | Hair/Make-up:
Haute Hare Salon
| Video:
Andrew Nease Video